The main types of cargo handling facilities and mechanisms
March 5, 2022
2022-03-06 6:05
The main types of cargo handling facilities and mechanisms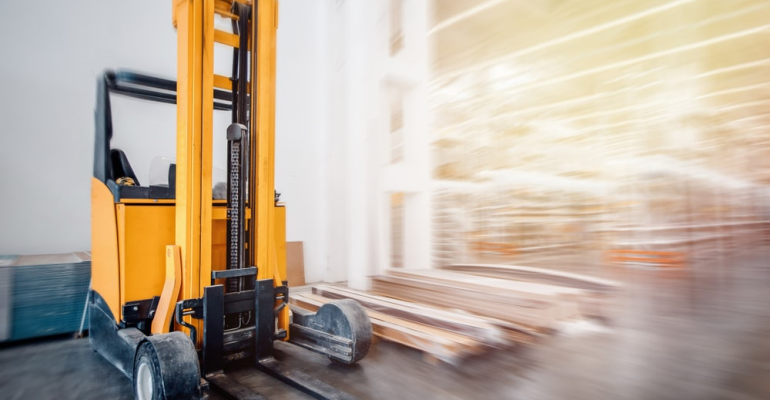 The main types of cargo handling facilities and mechanisms
Loading and unloading operations in road transport are often performed using various loading machines and mechanisms. In this article we consider the main ones.
Movers
Of course, movers cannot be called loading mechanisms, but there is a manual method of loading and unloading, so you need to tell a little about it. The advantages of this method of performing loading and unloading are only simplicity and accessibility. Any person can find movers – just ask your friends or pay someone to help them load or unload something. But this process can last for a very long time, therefore, in the case of commercial cargo transportation, it is better to refuse such a method, otherwise, the car will remain under loading and unloading in warehouses for a long time, and time is money.
Slings
Slings are a special device used for lifting loads. At the ends of the lines, there is a ring, a bracket or a hook. Slings can be rope, textile, chain. They are used when lifting and moving goods with cranes.

Forklift
This is a special warehouse transport intended for lifting, moving, unloading, loading, storing (stacking) pallets and other goods with the help of forks or other attachments. They can be electric or diesel. Forklifts are widely used in warehouses of enterprises.
Front loader
This is a special self-propelled special equipment, the main working equipment of which is the bucket attached to the end of the lifting boom. It is designed for loading various goods, for carrying out quarry and earth-moving works. For some models, interchangeable equipment is used (crane hooks, jibs, forks, log grippers, snow plows, two-jaw buckets, and so on).
Truck crane
Truck crane consists of a base car, power plant, turntable and work equipment (boom). The main advantage of truck cranes is their high mobility, which allows you to move them to different objects. Modern truck cranes are capable of lifting and moving loads weighing 16 tons or more.
Tower crane
This is a swivel crane with an arrow fixed at the top of a vertically located tower. Such a crane is usually used in the construction of large objects and is used to move various building materials to these objects.
Gantry crane
These are bridge-type cranes whose span structures are installed on supports that move along rails installed on concrete foundations. They look like goats, so they got this name. Gantry cranes are often used at the metal depot for loading and unloading metal.
Bunker
These are special containers for storing liquid and bulk cargo. Unloading of cargo is usually carried out in dump trucks through special hatches.
Grab
This is a lifting device, which is a large iron ladle, which is hooked to a crane. It serves to capture and unload sand, earth, rocks, scrap metal.
Grain loader
This is a mechanism for loading grain into cars and shoveling it. Used in grain elevators and farm warehouses.
Reach stacker
This mechanism is designed for loading containers onto a car platform and removing them. Such funds can be seen in large quantities on container sites in ports.
If you want to know how to become a truck dispatcher? Contact Us!!!