Dispatcher 101
December 9, 2019
2023-04-19 18:01
Dispatcher 101
Accredited Interactive Online Truck Dispatch Training Since 2001
Truck Dispatching Training Course Online
Certificate Of Completion (+90 Days Of DAT Load Board)
33, 791 Students Enrolled
4.9/5 from 1,084 Verified Reviews
As seen on and Trusted By
Accredited Interactive Online Truck Dispatch Training
Join Dispatcher 101 and Learn Truck Dispatching
INTERACTIVE DISPATCH
350 Pages + Accredited
Truck Dispatching Course with 50 Videos
55 videos and over 350 pages of content that take you from beginner to qualified dispatcher. The modules are complete and easy to follow.
Live coaching with Joe Di Piazza. Ask your questions and get the latest trucking info.
Access to a members-only community. Share information, get inspired, stay focused on your goals.
Voted #1 Dispatcher Course by the American Trucker magazine
Learn More About Our Training Course
Grow From Beginner To Qualified Dispatcher Through These Features:
Truck Dispatch Training Course Gives You All You Need To Succeed
Tools, Templates & Information
We keep think simple.
No jargon, no endless scrolling. Only the information you need when you need it
We deliver knowledge.
We deliver knowledge. You get 24/7 access to all essential documents in one place.
We deliver power.
We deliver power. You get access to years worth of secret data from Joe in one space.
We give you confidence.
All information in this course comes from research by industry professionals and lawyers.
We save you time.
We save you time. This course takes only 8 weeks to complete.
We give clarity.
We have your path to success mapped out for you. You won't lose your way.
We offer 24/7 Assistance.
We offer 24/7 Assistance. We'll help you through any setbacks and get you back on track in no time.
We keep you motivated.
Our community helps you stay engaged and focused on your road to success.
We give you insider secrets.
Our community shares updates and success stories to inspire you
START EARNING WITH JUST A CELL PHONE AND LAPTOP
Watch This Video Now
why choose us?
What Makes Our Truck Dispatch Training Course Different?
Dispatcher101 Training Course
Frequently Asked Questions
learn more
Want to Learn More About What a Dispatcher Does?
Truck dispatchers coordinate the transport of goods by truck with drivers, suppliers, and customers. Learn every step of the process from this course.
Truck dispatchers communicate with vendors, clients, drivers, and other logistics personnel by phone and email. Get the scripts and training you need from this course, and communicate with EASE.
Truck dispatchers use computer systems to track delivery trucks en route and make sure goods arrive undamaged and on time. Master these computer systems through this course.
Truck dispatchers inform the receiving company of any issues on the route, like bad weather or vehicle maintenance problems. Learn to handle these situations with ease and confidence. Get all the tools, quick-fix hacks, contacts, and education you need from this course.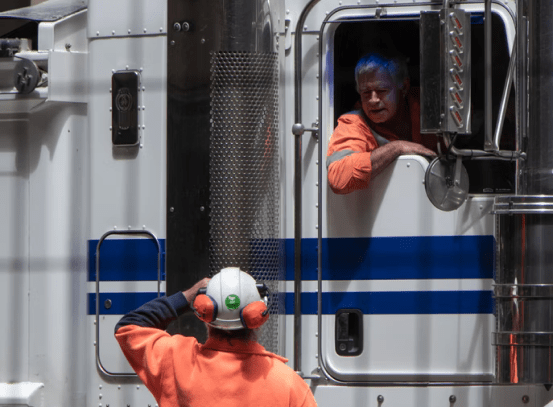 Dispatching
Is Dispatching For You?
Are you a hard-working professional who wants to start building a business and earning income NOW?
Do you lack the time or money to go to college but want a serious, life-changing career without the debt of a degree hanging over your head?
Are you working for someone else but want to invest that time in your own business and keep the rewards for yourself?
Are you a couple who want to start building a life together, with enough to afford the things you deserve and do what you want to do?
Are you a truck driver who misses your friends, family, and children? Do you want to get in the dispatching game but don't know how?
If you answered "yes" to any of the questions, try out the Dispatch Mastery Course and see all the opportunities it will give you!